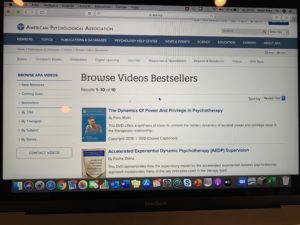 Min APA dvd har nått APA:s 10-topp bestseller list! Dvd:n heter «The Dynamics of Power and Privilege in Psychotherapy» og er en treningsvideo med en pasientdemonstrasjon. (APA = American Psychological Association).
Her kan du se teaser
Her kan du bestille
Bruk promocode POWER20 så får du rabatt når du sjekker ut.