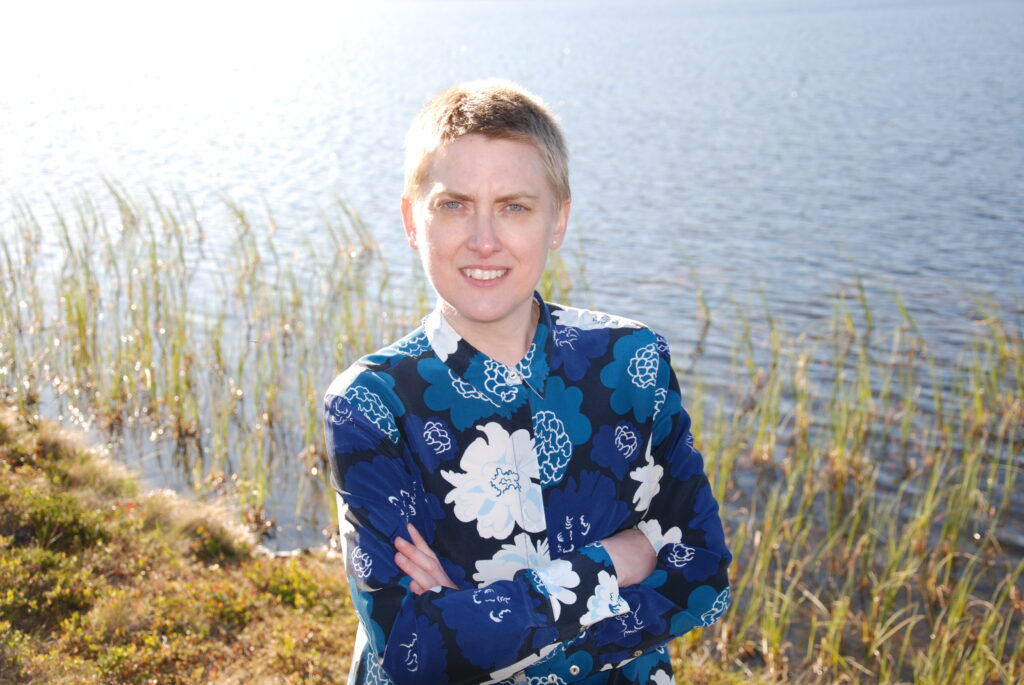 Malin Fors is a Swedish psychologist, dr.philos, and psychoanalyst living in the world's northernmost town, Hammerfest, Norway. She has broad experience in both clinical work and teaching. She has worked for a decade at the local hospital's psychiatric outpatient unit and also has a busy private practice.
For over 13 years, as a guest lecturer at Gothenburg University in Sweden, Fors has been teaching students in clinical psychology about how issues of power, privilege, and gender create biases in the assessment of psychopathology.
She is an assistant professor at University of Tromsø, the Arctic University of Norway,  Department of Clinical Medicine (Institutt for Klinisk Medisin) where she teaches medical students on topics of diversity, privilege awareness, and critical perspectives on cultural competency. Fors also serves as an external examiner for the Swedish Psychological Association's Specialist degree program. She was chosen to represent the Psychiatric Clinics on the Clinical Ethics Board for the Finnmark Hospital Trust, 2009–2012. She has been a guest teacher for Gothenburg University´s track in clinical Psychology for 13 years and frequently teaches as a guest teacher of clinical psychology at UiT. In the spring of 2020, she held the position of Erikson Scholar at the Austen Riggs Center, in Stockbridge, MA, USA.
A Grammar of Power in Psychotherapy is her first book-length manuscript. In 2016, APA Division 39 (Psychoanalysis) and the APA Publications Office awarded it the 2016  Johanna K. Tabin Book Proposal Prize. Fors was also featured in a demonstration dvd for in the APA Psychotherapy Video Series "The Dynamics of Power and Privilege in Psychotherapy with Malin Fors", released in October 2018. The book is available at a discount for APA members on the APA website. There one can also order an examination copy for possible use in courses. The dvd could be ordered here (only for mental heath professionals). She was awarded the Research Award 2021 from Finnmark Hospital Trust.