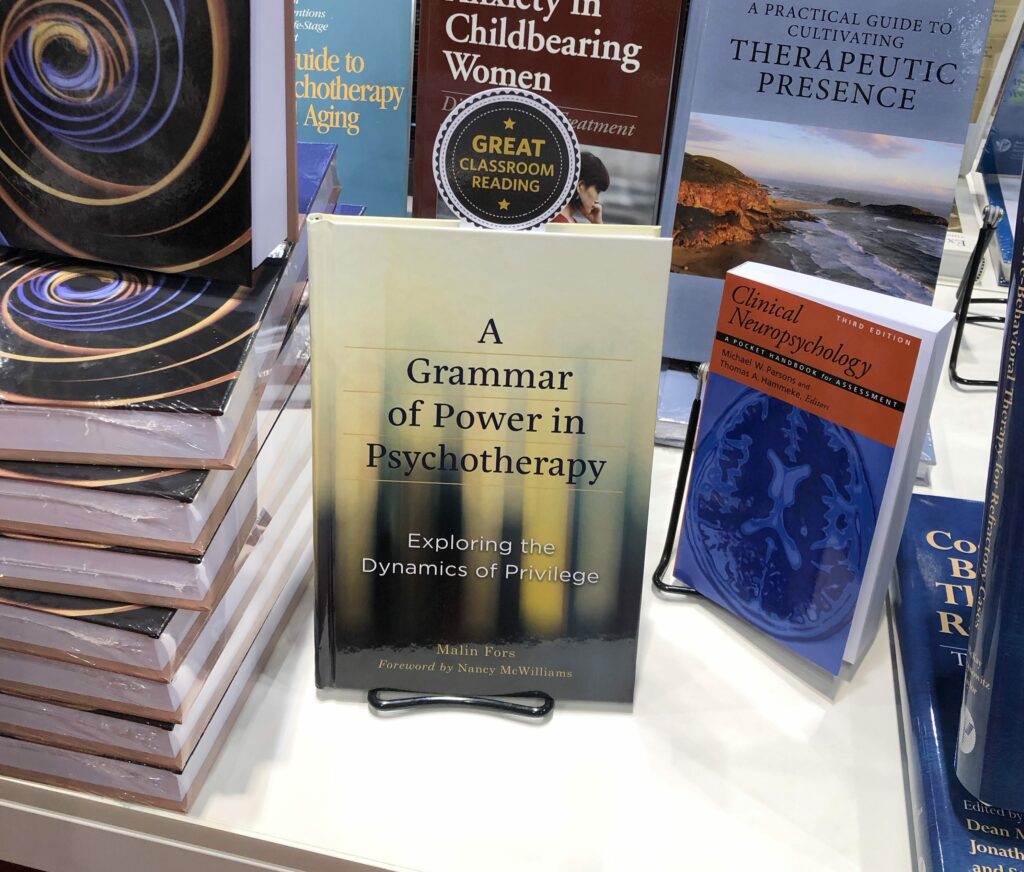 A Grammar of Power in Psychotherapy
Exploring the Dynamics of Privilege
In this book author Malin Fors offers an intersectional grammar to unmask the hidden dynamics. Integrating theory, research, and a wealth of clinical narratives, Fors explores four core situations: when therapist and patient have similar levels of social power, when either therapist or patient has more privilege relative to the other, and when both therapist and patient have similar levels of nonprivilege. This fresh synthesis—for which the author was awarded the 2016 APA Division 39 Johanna K. Tabin Book Proposal Prize—offers new language for understanding power dynamics in psychotherapy, counseling, and all treatment relationships.
Nancy McWilliams contributed the Foreword to this book, which gives professionals from any therapy orientation a helpful framework for aligning their desire for social justice with healing interactions around race, gender, sexuality, ability, class, age, and other differences.
A follow up dvd was released in October 2018. 
Examine or adopt this book for teaching a course
http://www.apa.org/pubs/books/4317485.aspx